Oi vai iz mir! (Umbriaco)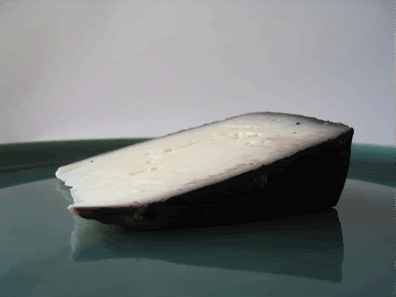 Umbriaco


region: Lombardy, Italy
type: cow's milk

Recalling my love of wine-soaked rind cheeses (i.e. Drunken Goat), Umbriaco seemed like an exciting find. Days later, I sat down to enjoy what I thought would be an often-honored treat and immediately wondered, "What was I thinking? Perhaps I was slightly inebriated during my visit to the Cheese Shop?" While the wine soaked rind makes a cheese like Drunken Goat slightly interesting in character, it simply makes Umbriaco a well-textured cheese overlapped by an intensely sweet fruity flavor.
(Who knew Manischewitz was big in Lombardy, Italy?!
) If you are one who thinks of Jolly Ranchers, Blow Pops or SweetTarts as a delicacy, Umbriaco might just strike your fancy.